TRUSTED LOCAL BUSINESS
Our office is located here in Cairns and our team are experts on all the white water rafting tours and activities available in Cairns.
We can help you choose and book the right tours and packages for your adventure of white water rafting!
Each month we book and look after hundreds of guests travelling to the Cairns and this is one of the top 'must do' adventure activities in Cairns!
If are looking for some advice, we are only a phone call away. We can help you find and book the ideal water rafting experience for your family & friends.
Be prepared for lots of laughs, outstanding scenery, meeting new friends and a lifetime of memories!
Call our local office and speak with one of our friendly consultants on 1800 663 396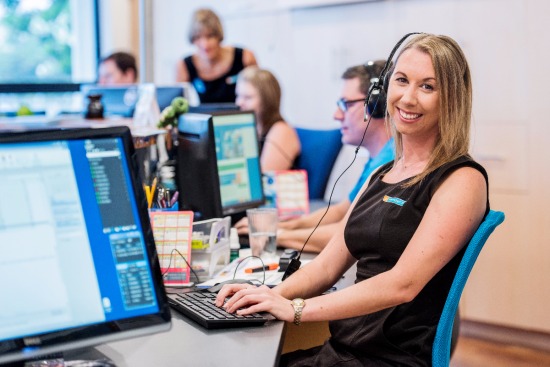 CAIRNS TESTIMONIALS
Raging Thunder Tully River Rafting
Thank you for coming back to me for my feedback. I booked a white-water rafting tour through Travstar. Every step of the booking to the drop-off after the tour went like clock-work. I was very happy with the tour because each member of my family enjoyed ourselves.

I shall have no hesitation in recommending Travstar to my friend/family. I shall certainly use you again because of the positive experience.
Thanks again
Posted By Hee-Lian Foreman
Barron River Rafting - Foaming Fury
This was a fantastic experience! The staff are friendly, helpful and informative. The location was beautiful and we had so much fun! Highly recommended!This is the best tour I have been on ever, will definitely be recommending to my more adventurous friends! Very highly recommended!
Posted By Austin Williams
Reef, Balloon, Raft & Daintree Package
Travelling solo and for a first timer, I was really, really happy with the whole experience. I am glad I booked with Travstar. I loved all the activities I got to do on the 11th of June 2016. One that I will never forgot. I am back in PNG now but already planning on my next adventure with Travstar. Thanks to Kelsi for the online booking and Natalie for your face to face customer service when I visited your office on Friday to make the payment. Thanks Travstar!! You guys Rock.
Posted By Mary M Anda
Tully Raft, Passions Reef & Daintree Package
Dear Natalie and Gene,

Thanks for your terrific service. Both my daughter and myself really enjoyed the two trips booked through Travstar.

What I really appreciated, on perusing the so many day tour options on your website, was the very detailed description of each tour plan, with times and features and itinerary all provided. That was of great assistance.

Thanks again,
Posted By Peter Fehmel
Balloon, Tully Raft, Passions Reef Package
We were very happy with our package & delighted that they two of our trips were with local operators,we really enjoyed our holiday in Cairns. Thank you Travstar!
Posted By Yvonne Waide