Team Building / Groups
Does your team need a challenge?
Rafting is the ultimate team building activity that is sure to be talked about for a long time! Engaging, fun, social and challenging, it promotes a variety of interpersonal skills that are necessary in any great workplace, social club or relationship.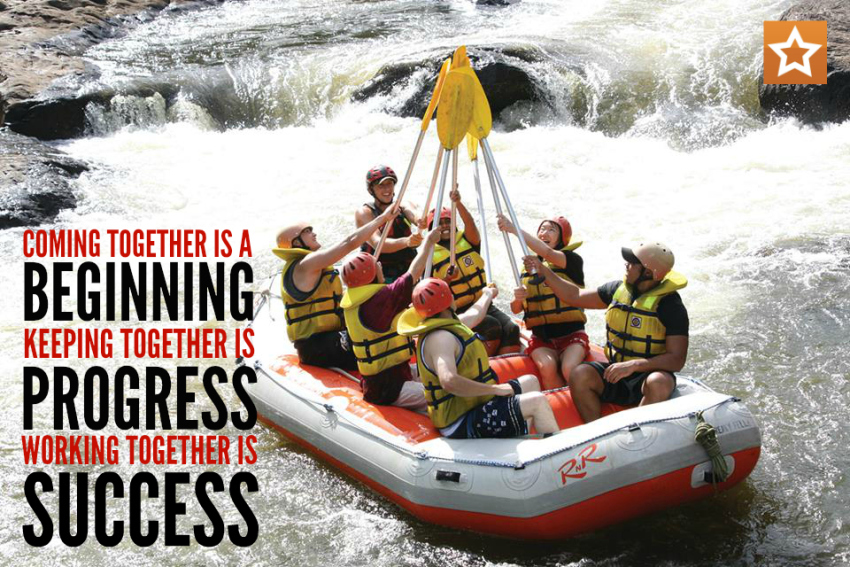 Corporate
White Water Rafting is a real and exciting team building activity, ideal for corporate groups. The river, like in any office, can be serene and peaceful one moment, then pure chaos and challenging the next! These challenges are what shapes an individual, team and the company as a whole. Companies often find that team-building activities positively affect the productivity of a workplace, as team members have the opportunity to bond outside of the work place and strengthen core skills such as communication, leadership and confidence.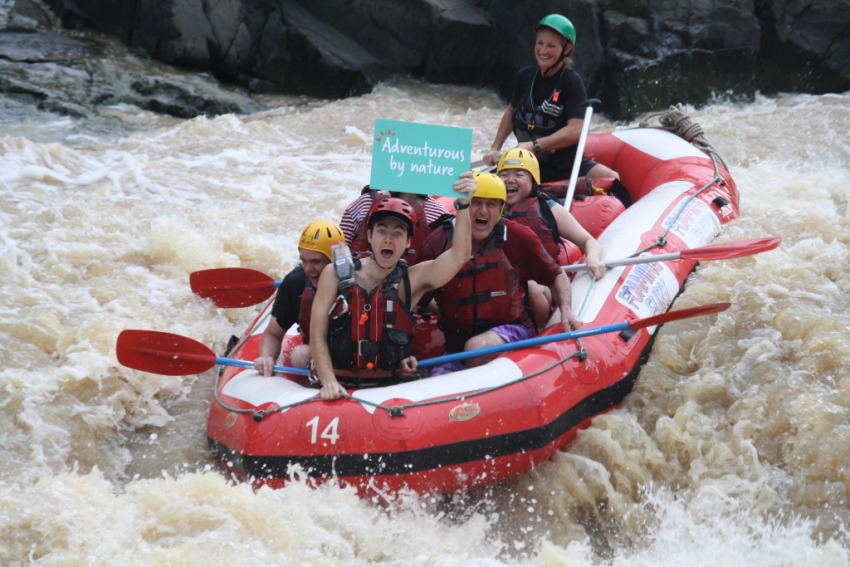 Social Clubs
A team that plays together stays together. Kick off pre-season or celebrate end of season with a unique rafting experience on the Tully or Barron River. White water rafting is the ultimate fun, recreation and social activity with lots of laughter and excitement. This is a great way to forge new friendships, encourage involvement, and recognise and reward team members.
School Groups
White Water Rafting takes students out of their comfort zone and promotes a range of skills including resilience, initiative, self esteem, motivation and self-reliance. Outdoor adventures can form a deeper appreciation of self, the community and the environment. Teaching 6-8 people how to work together and paddle in unison to get a raft through a day full of rapids definitely requires teamwork. Rafting on the Tully or Barron River is a fantastic opportunity for students to develop leadership skills, and work together for a common goal. Minimum age 13 years.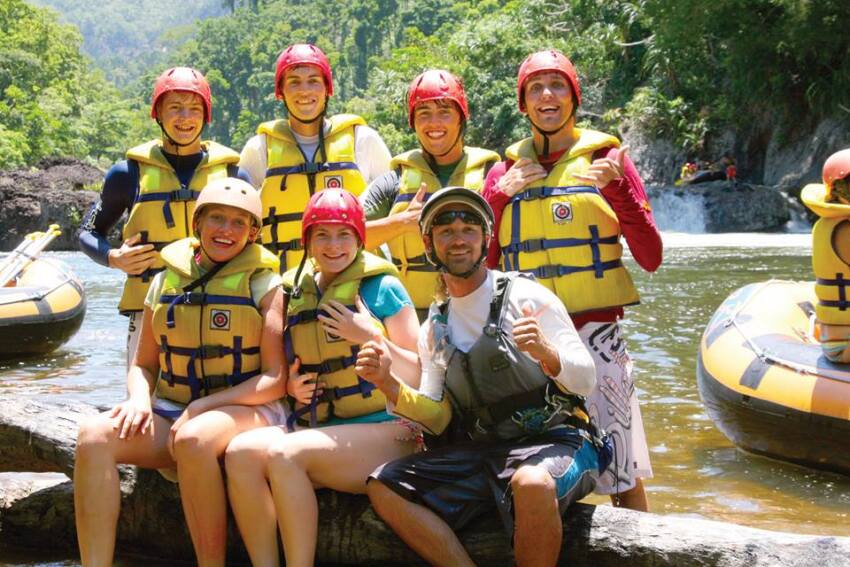 Birthdays, Bucks & Hens Parties
Bond with your buddies and create everlasting memories on a thrilling white water adventure! Some of the best party ideas are those that include big adventures, so grab your mates together for this adrenalin fuelled day out. This is also a fun way to introduce members of a wedding party that may have never met before - they'll be sure to make friends real quick!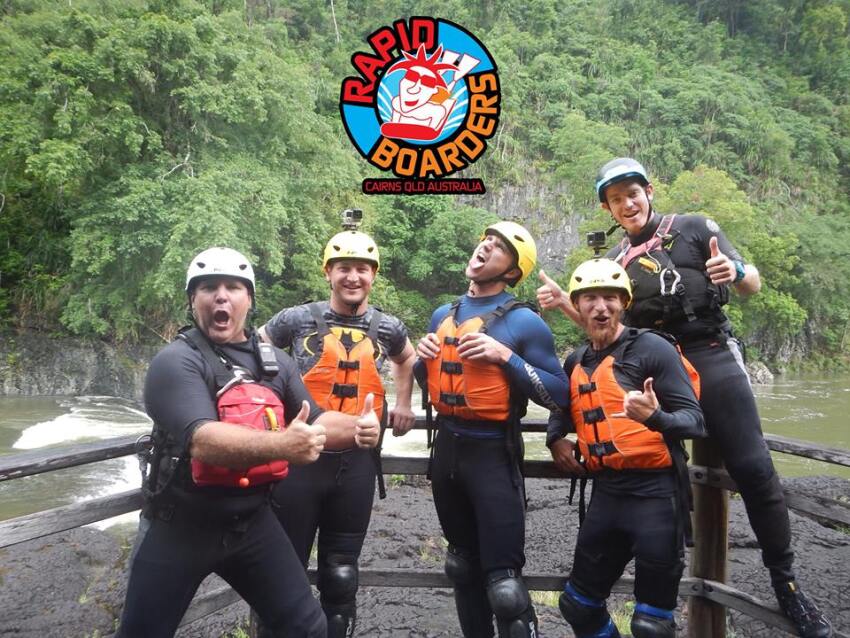 Schoolies
Bustin' outta school? Spend your Schoolies Week in the tropics! Offering everything from Great Barrier Reef cruises, island day trips, skydiving, bungy, rafting and heaps more, Cairns is the place to be for action, adventure and to get out of your comfort zone. We can organise a range of different activities, along with budget accommodation, for an ultimate schoolies week with a difference!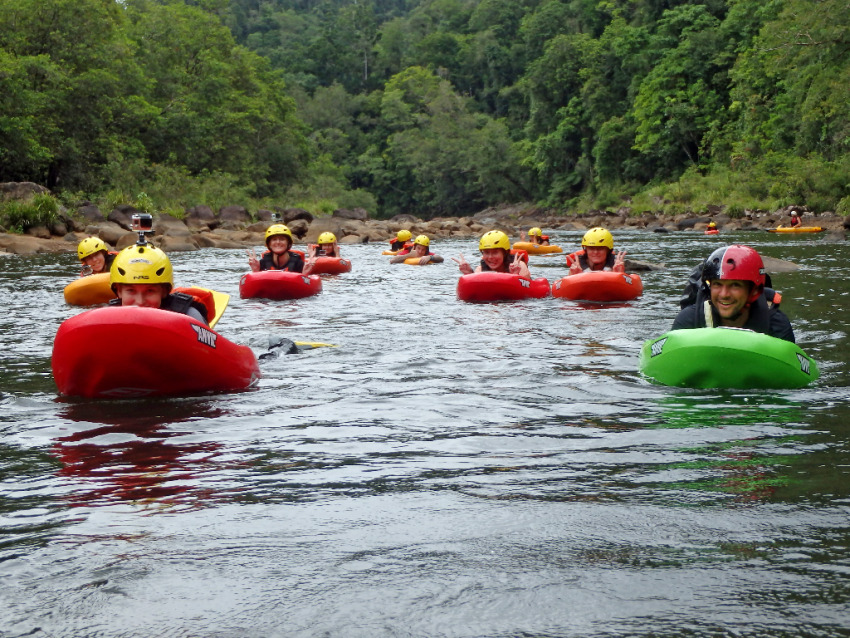 Team Builder Packages
Whether its 1 day, 3 days, 5 days or a week, we can work with you to create the best team builder package that includes accommodation and tours to suit your group or social club. Special discounted rates are available for groups of 10 people or more. Our office is located in Cairns, allowing us to offer you the best rates and latest information. Please call one of our friendly consultants on 1800 663 386 to discuss your requirements.