Xtreme Rafting Cairns
Looking for some adrenalin-pumping action? Xtreme Rafting on the Tully River has been designed for the more adventurous rafter. Xtreme is a small, exclusive trip with the most experienced river guides, who will take you on the WILDEST white water ride possible!
This full day 12km white water adventure on the Tully River will have you tackling over 44 action packed rapids as you pass through World Heritage rainforest and waterfalls that cascade down the gorge walls. The Tully River is rated moderate to challenging offering mainly grade 3 and 4 rapids.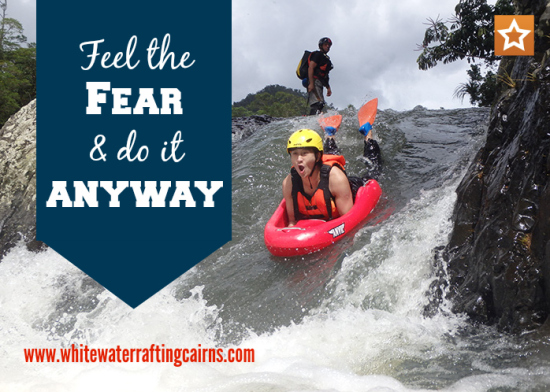 "Xtreme Rafting is not for the faint hearted, this is both exhilarating, challenging as you will be rock hoping
and swimming and raft surfing"
What makes this trip different?
"Xtreme" a small personalised trip, restricted to only 24 people, so the day is customised to the abilities of a lucky few. Because this is a small trip it can move down the river much faster, so there is more time to do fun stuff such as rock jumping, swimming the rapids, raft surfing where your boat is held in place by the power of the rushing rapids, and generally just floating out of the raft down the Tully River taking in the scenery cooling off.
Departing daily from Cairns, this trip travels to the upper gorge of the Tully River, where your trained and experienced guides will offer you all the tuition needed to enjoy approximately 5 hours of white water rafting – including a safety briefing, paddling techniques, what to do if you fall out of the raft and how to create the best splash in the water wars against the other rafts!
Enjoy a BBQ lunch on the banks of the river and a chance to take in the spectacular scenery, before heading back to the action in the foaming white water of the lower gorge with guaranteed take out at Rec Park. The entertainment does not stop there – at the end of the trip you get to veiw the photos with the day's action before you are taken home. Minimum age: 15 years (rafters aged 15-17 years must be accompanied by a parent or guardian).
This is rafting in the fast lane ... don't miss out!
"Many people rate Xtreme Rafting higher than the standard rafting as it is more personalised with small groups
and you get to do so much more"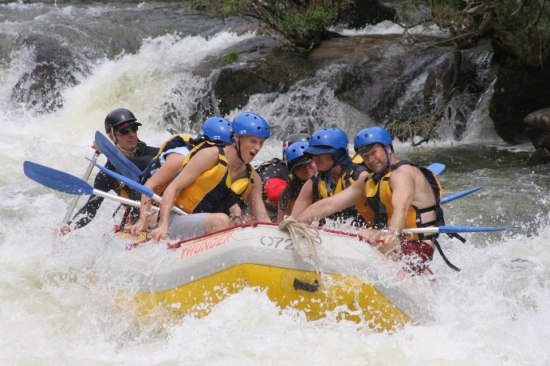 Rapid Boarders
Join Australia's ONLY white water river boarding tour!
This is definitely one of the most exciting and adrenaline-pumping adventure tours to do in Cairns. Known as hydrospeed in Europe, this is certainly one for the thrill seekers! With flippers on your feet and a rapid board in your hands, you will speed past rocks, navigate fast-flowing waterways and conquer the biggest rapid of the day - THE ZIG-ZAG.
"It's the next step up from rafting. You're doing it by yourself and it's a bit more extreme so you get more of
an adrenalin rush"
Starting at 5:30am your day will commence with a bus ride south to the Tully River. On the way watch white water videos, enjoy a light breakfast and get the chance to meet your fellow passengers and crew. After an in-depth safety briefing and a lesson in defensive swimming, it's then time to head to the water and hit the rapids.
The tour begins at the Cardstone Weir where you'll get to navigate different types of rapids from nice easy waves to grade 2s and 3s with really fun drops, all whilst lying face first on a world-class river board. In between rapids you'll get the chance to drift peacefully on the river, and take in the natural beauty of the surrounding world heritage rainforest.
Overall you will have almost 3 full hours in the river. After the white water action is over, it's time to dry off and refuel with a well deserved lunch of sandwiches and wraps, before returning to Cairns at approx 4:30pm.
If you wish to step out of your comfort zone, then here are 3 reasons to book Rapid Boarding:-
1. Unique
Rapid Boarders is Australia's ONLY white water river boarding tour. It offers a unique experience where you get to navigate and face grade 2-3 rapids rapids head on! World-class specially designed river-boards are used. Guest numbers are limited to a maximum of 12 participants to ensure the day is interesting, safe and exciting.
2. Fun and Challenging
Rapid Boarding is a perfect combination of fun and challenge. One moment you are simply floating along the Tully River allowing the current to take you on its course whilst you enjoy the stunning surrounds, then all the sudden you are challenging rapids and adrenalin is rushing through your body.
3. Safe
Rapid Boarders runs tours in accordance with Queensland White Water Rafting and New Zealand White Water Boarding Standards. All guides hold swift water rescue operator and senior first aid certification. All participants have to complete water confidence training, which will involve swimming a grade 2 rapid prior to the boarding tour. You will also learn how to navigate multiple ways, rolling techniques, and what to do if you lose the board.
Guests wanting to book a Rapid Boarders white water river boarding tour should be over 18 years of age.
"If you're looking for a fun, intense river activity, do this!!"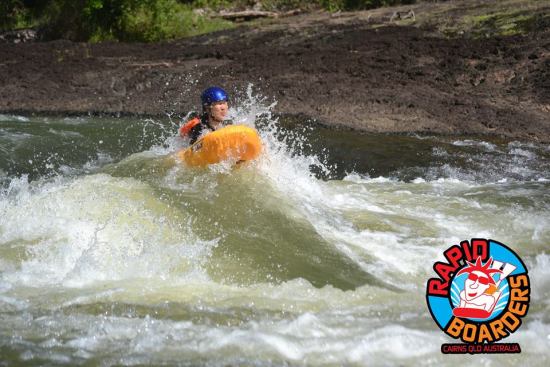 Rafting Lingo